I do like making sourdough and I like to think after all this time I am getting quite good at it. There are times though when the freezer is empty and hungry mouths need their packed lunches for the week ahead and I have not managed to get my starter ready. We found some sachets in France which I really like that combine the speed of yeast with sourdough flavour and have rescued me more than once.
Lev Épeautre (spelt) and Lev' Blé (wheat) leaven have fast become one of our most popular French products. This French formulation is based on dried yeast blended with added devitalised organic sourdough starter for a great sourdough taste. It makes a conventionally proved, quick loaf packed with flavour.
The sachets are 100g which is enough to lift 2kg of flour for approximately 3kg dough (depending on the recipe). It is brilliantly simple. You just add the contents to the dry ingredients in the same way as dried yeast, and make your bread.
I do love anything that is simple and delicious. The Lev Épeautre (spelt) has the flavour and texture of sourdough…as a sourdough fundamentalist I would say that it isn't a real sourdough but rather a sourdough-like loaf. A true sourdough has to be slow-fermented to develop the natural acidity, digest the flour and so on, which is a loaf to behold.
But you know what? If I just want some really delicious bread that is as close as dammit to sourdough I could see myself using this because the taste is incredibly authentic.
Here is my recipe for a White Spelt loaf using Sharpham Park's excellent flour
White Spelt loaf
Method

In a large bowl mix the flour with the Lev' Épeautre, salt and water and bring together in the bowl until a rough dough is formed.

Turn out onto a lightly floured work surface and knead briefly for 1-2 minutes until the dough becomes smoother. Place in an oiled bowl and cover with a damp cloth to rise for 30 minutes.

Turn out and knead again on a lightly floured surface for 4-5 minutes until smooth and elastic. Return to the oiled bowl and leave to rise for 60 minutes until doubled in size.

Turn out the dough onto a lightly floured surface and shape, then place into a well floured 1kg banneton, cover with a damp towel and leave to prove until doubled in size, about 1 hour in a warm kitchen of about 20 - 22C. This rise will take longer on a cooler day, so be prepared for times to vary depending on the time of year and wait until your dough has reached the top of the banneton. Preheat the oven to 220C and place your cloche in the oven to preheat.

When ready to bake, remove your cloche from the oven and dust generously with semolina. Turn your dough out into the base of the cloche and slash the top before replacing the lid. Place in the oven and for 25 minutes then drop the temperature to 180C, and bake for a further 20 minutes. Remove the lid of the cloche and bake for a further 10-15 minutes (check the crust as it bakes) and bake to the crust colour that you prefer. The traditional French bakeries have wood fired ovens and often like their bread very dark, but if you prefer a lighted crust then take it out at the point you like.

Remove from the cloche and place on a wire rack to cool.

Ingredients:

500g Sharpham Park White Spelt Flour 21g Lev' Épeautre mix 8g Salt 320g water at 28C Semolina, for dusting

Equipment:
Do you have a sourdough question for Vanessa? Send it to us and the best ones will appear in our next postbag edition and receive a dough whisk.
Suggestion Box
Are we missing something? An usual flour, a particular tin, or a special piece of equipment you'd like to see on our shelves? Let us know and if we decide to stock it, you will receive the very first one of the item you suggest.
Don't forget to take a look at our clearance lines.
COMPETITION WINNER
The winner of last week's competition for a signed copy of Vanessa's new book is Debbie Yates from Lincoln. She says "It was a really hard decision to pick just one of Vanessa's recipes, as so many have become firm family favourites in our home. However, it would have to be her Rolled Oat Sourdough. Not only is it delicious, but it is SO easy to make and is fondly known in our household as 'porridge bread'!"
BakING EVENTS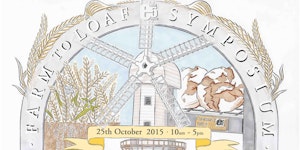 E5 Bakery is hosting a day of talks on 25 October where farmers, millers, heritage wheat specialists and sourdough bakers who've inspired them over the last five years will come together to exchange ideas and talk about their experiences with the public. They will be talking about the evolution of grains, heritage varieties, milling methods and their experience moving towards baking with UK grown stoneground flour. Sheila Dillon (BBC Food Programme) will be chairing discussions with the speakers and attendees.