My barbecue needs to be put away. It hasn't had much of an outing this year and I can see that the honeysuckle is steadily taking ownership, tendril by tendril. With a sigh, I think by mid October I ought really to be resigned to there not being much more sunshine, but we can still have reminders of summer and warmer climes with Mediterranean foods (and wine, naturally). Vanessa's latest book, Food for Thought, is out this week. It is a beautifully shot book containing recipes from salad to sourdough, with an ethical and sustainable angle. It's one of those few cookbooks where recipe after recipe not only looks good but is practical enough to make at home without lots of palaver. I asked her to devise a recipe that has memories of summer.
We have a limited number of signed copies of Vanessa's book and one to give away. Email us and tell us which of Vanessa's recipes is your favourite from the blog or our newsletters. The winner will be announced in next week's newsletter.
These breadsticks are what I keep in the freezer most of the time. I bake them from frozen and while they bake, I grab handfuls of garden herbs and whiz up a pesto – and there are still plenty in the garden right now. It only takes a few minutes and it's worth it just for the wow factor when you pop warm breadsticks and a bowl of fresh pesto on to the table. You can bake these on a silicone mat on a baking tray or if you bake on a baking stone you will achieve an extra chewiness to the dough. It somehow changes the texture of the bread as it cooks, making it taste like they have come out of an Italian bakery that morning!
Bread Sticks
These delicious bread sticks make ideal party food to enjoy with friends over drinks. If you want to get ahead for a gathering, you can freeze the dough after cutting into individual bread sticks on a baking sheet, making them perfect prep-ahead party food. Simply remove from the freezer and pop them straight in the oven – remembering to cook for a few extra minutes at the higher heat before reducing to 50C.
Method

** Six hours before you want to bake:

Make your levain by mixing 10g of starter with 20g of strong white flour and 20g cold water 5 – 6 hours before you want to bake. Leave covered on the side in the kitchen. It will be bubbly when ready to use. (Use it within a 2-hour window from this point.)

Mix the levain and the water until it is milky. Stir the semolina, flour, salt and parmesan together then cover with a very damp clean tea towel and leave on the side for 7 – 8 hours, ideally overnight, in an ambient temperature of between 12 and 15C (or as close as you can get to it).

Turn the dough out on to a lightly dusted work surface, very gently shape into a rectangle 30 x 20cm and using a sharp knife cut the dough into strips 2cm x 20cm.

Place the strips onto a Sassafras baking stone which has been liberally dusted with semolina. Bake in a preheated oven at 180C/fan 160C/gas mark 4 for 15 minutes until light golden - be careful not to over bake as they can catch (burn) suddenly. Then turn the oven down to its lowest setting, about 50C and leave to cook in the oven for another one hour.

Makes: 15 bread sticks

Ingredients:

50g sourdough starter (or levain)

150g cold water (between 10 – 12C) 125g semolina, plus extra for dusting

125g Stoate's Stoneground white flour 4g salt

25g freshly grated Parmesan
Oregano Pesto
Method

You can always pop all the ingredients into a blender and whiz this up, but I find it more romantic to pound the ingredients in a pestle and mortar. I always keep the amount of each ingredient somewhat loose, because there is real joy in throwing them in together and seeing how it blends, also herbs can be more or less lush depending on the time of year. You can adjust the texture depending on how you like your pesto, but my best tips are to add a little oil at a time and taste before you season.

Serves: 4 - 6

Ingredients:

1 clove garlic, chopped

1 good size handful of hazelnuts, very lightly toasted

1 good handful Parmesan cheese freshly grated 3 good handfuls Oregano OR parsley leaves picked and chopped

a glug of extra virgin olive oil Sea salt to & freshly ground pepper, to season

Equipment:

Large pestle and mortar or a blender
Do you have a sourdough question for Vanessa? Send it to us and the best ones will appear in our next postbag edition and receive a dough whisk.
Suggestion Box
Are we missing something? An usual flour, a particular tin, or a special piece of equipment you'd like to see on our shelves? Let us know and if we decide to stock it, you will receive the very first one of the item you suggest.
FEATURED PRODUCTS
£24.00 A large oblong pizza stone (13" by 15" or 33cm by 38cm and 1cm thick) with its own removable rack, made from the same Superstone as all of our Sassafras products, this stone is excellent for pizzas.
From £2.85 Organic Durum Semolina for dry pasta, fresh pasta, adding to bread or dusting of doughs and bannetons
£9.88 Flexible, non-stick reusable and multi-use silicone baking mat or silpat available in 4 sizes and with 100s of uses. Oven, microwave, freezer and dishwasher safe.
Don't forget to take a look at our clearance lines.
BakING EVENTS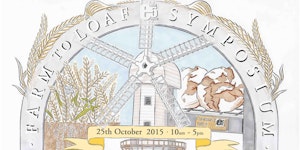 E5 Bakery is hosting a day of talks on 25 October where farmers, millers, heritage wheat specialists and sourdough bakers who've inspired them over the last five years will come together to exchange ideas and talk about their experiences with the public. They will be talking about the evolution of grains, heritage varieties, milling methods and their experience moving towards baking with UK grown stoneground flour. Sheila Dillon (BBC Food Programme) will be chairing discussions with the speakers and attendees.